High precision, complex product processing is available. "Forging" with excellent production efficiency and environmental friendliness.
About Forging
It is a type of plastic working that applies force to a material to create a shape.
Examples of Plastic Working
Drawing

Upsetting

Piercing (Forward extrusion)

Piercing (Backward extrusion)
Horizontal Type of Forging Machinery
It is a type of forging in which the tooling moves laterally to produce a form of workpiece.
Parts are formed by repeating processing on one wire material.
Difference between Cutting and Forging
Compared to cutting, material loss can be significantly reduced, and product strength is improved because the metallic structure is not divided. It greatly improves production efficiency and contributes to resource and energy saving.
About Forging Machinery
It is a high-performance metal forging machine that transforms wire materials into various shapes by repeating forging up to 7 times to produce complex-shaped parts at high speed without waste.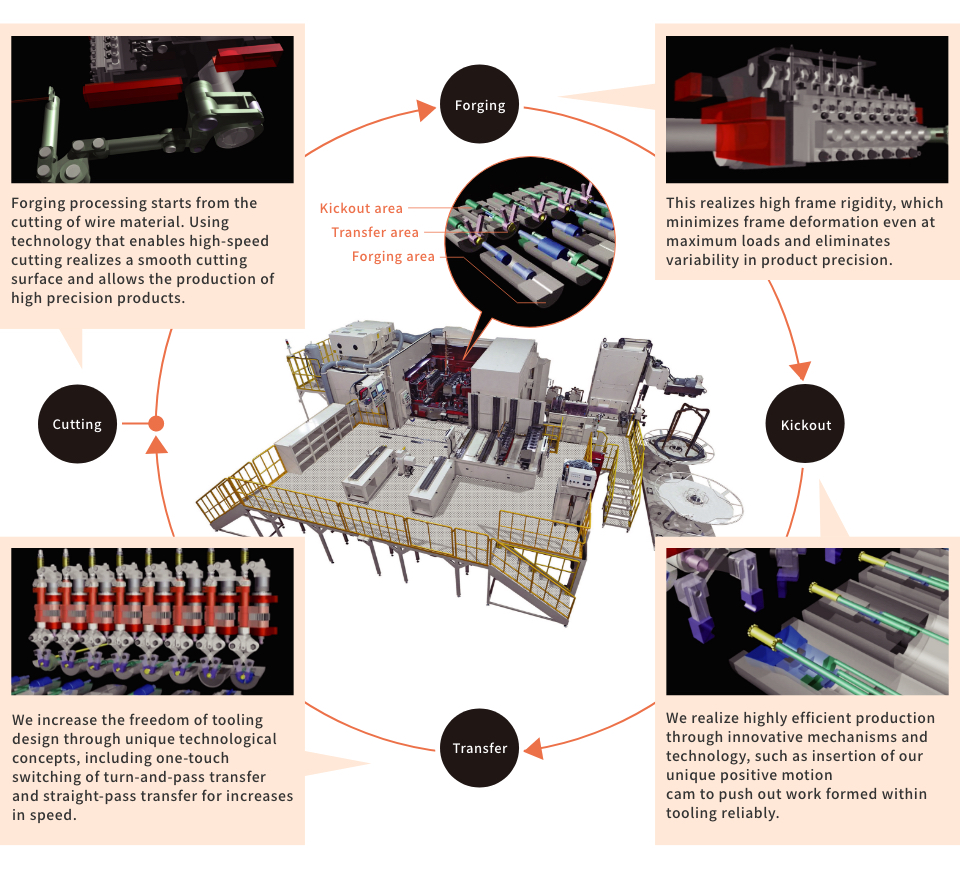 CONTACT
Please feel free to contact us for any inquiries or questions regarding the forging machines and tooling business.