Precision cleaning equipment
HSPJ® High pressure HSPJ cleaning system
MJE・MJT series
MJE 1520(C) MJE 2020(C) MJE 1570 MJE 2050 MJE3030
MJT 2020(C) MJT 2035(C) MJT 1570 MJT 2050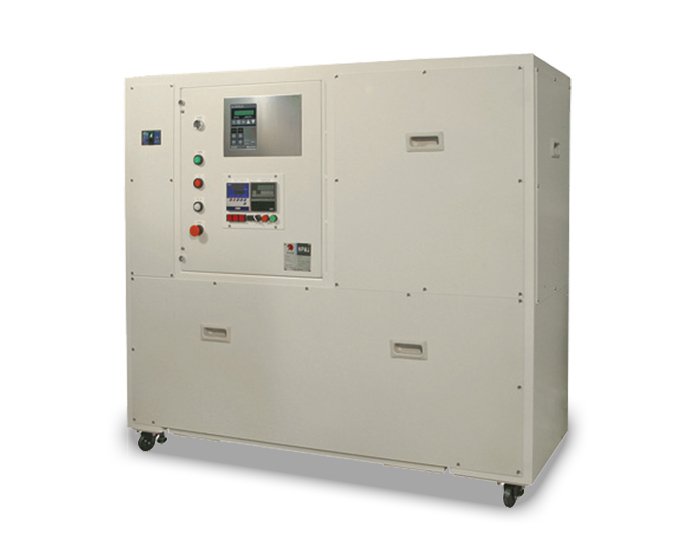 Standard type
MJE 1520(C) MJE 2020(C)
MJT 2020(C) MJT 2035(C)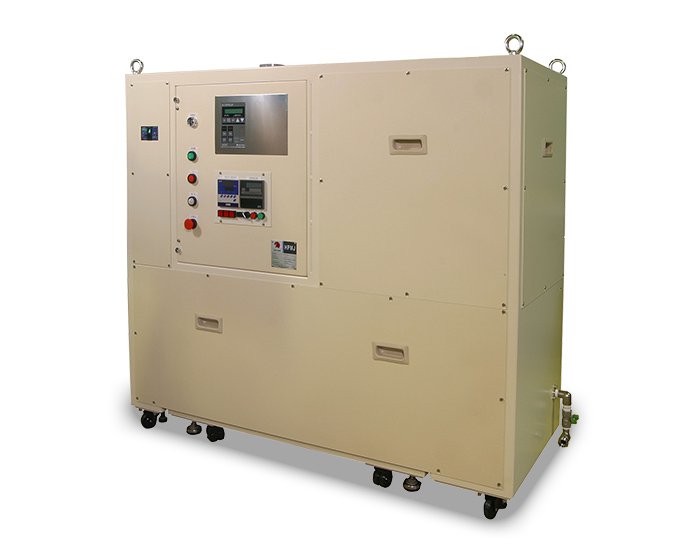 Volume type
MJE 1570 MJE 2050
MJT 1570 MJT 2050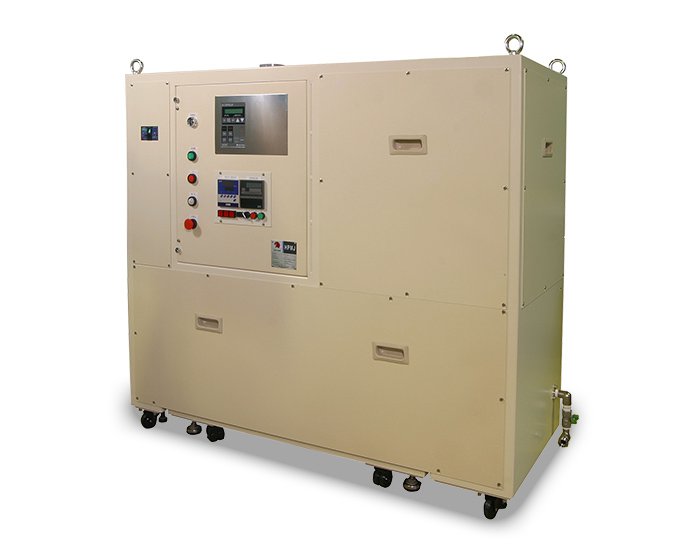 FEATURE
Standard type, high flow & volume type
・ FPD: 4th - 11th generation compatibility, The optimum pressure and flow rate of pump unit can selected according to the glass substrate size. MJE type is made in Japan
High impact type
・ Possible to clean at 30 MPa (maximum)
SPEC


Specifications

MJE series
Model
MJE1520(C)
MJE2020(C)
MJE1570
Regular maximum discharge pressure
15MPa
15MPa
15MPa
Compatible cleaning liquid
Pure water
Pure water
Pure water
External dimensions
1600×620×1400mm
1600×620×1400mm
1700×900×1550mm
Weight
500kg
550kg
1000kg
Power
200V 5.5kW
200V 7.5kW
200V~240V 22kW
Maximum number of nozzles
14 pcs (612 nozzle)
at 10 MPa
20 pcs (612 nozzle)
at 10 MPa
60 pcs (612 nozzle)
at 10 MPa
Cleaning liquid spray volume
16L/min (Spray volume at 10 MPa)
(at 10 MPa × 14 nozzles)
24L/min (Spray volume at 10 MPa)
(at 10 MPa × 20 nozzles)
70L/min (Spray volume at 10 MPa)
(10 MPa spray volume× with 60 nozzles)
Power
Inverter motor
Inverter motor
Inverter motor
Model
MJE2050
MJE3030
Regular maximum discharge pressure
20MPa
30MPa
Compatible cleaning liquid
Pure water
Pure water
External dimensions
1700×900×1550mm
1700×900×1550mm
Weight
1000kg
1000kg
Power
200V~240V 22kW
200V~240V 22kW
Maximum number of nozzles
34 pcs (612 nozzle)
at 15 MPa
14 pcs (612 nozzle)
at 30 MPa
Cleaning liquid spray volume
49L/min (Spray volume at 15 MPa)
(15 MPa spray volume× with 32 nozzles)
20L/min (Spray volume at 30 MPa)
(30 MPa spray volume× with 16 nozzles)
Power
Inverter motor
Inverter motor
MJT series
Model
MJT2020(C)
MJT2035(C)
MJT1570
MJT2050
Regular maximum discharge pressure
15MPa
15MPa
15MPa
20MPa
Compatible cleaning liquid
Pure water
Pure water
Pure water
Pure water
External dimensions
1600×620×1400mm
1600×620×1400mm
1700×900×1550mm
1700×900×1550mm
Weight
550kg
600kg
1000kg
1000kg
Power
200V 7.5kW
200V 15kW
200V~240V 22kW
200V~240V 22kW
Maximum number of nozzles
20 pcs (612 nozzle)
at 10 MPa
30 pcs (612 nozzle)
at 10 MPa
60 pcs (612 nozzle)
at 10 MPa
34 pcs (612 nozzle)
at 15 MPa
Cleaning liquid spray volume
24L/min (Spray volume at 10 MPa)
(at 10 MPa × 20 nozzles)
35L/min (Spray volume at 10 MPa)
(10 MPa spray volume× with 30 nozzles)
70L/min (Spray volume at 10 MPa)
(10 MPa spray volume× with 60 nozzles)
49L/min (Spray volume at 15 MPa)
(15 MPa spray volume× with 32 nozzles)
Power
Inverter motor
Inverter motor
Inverter motor
Inverter motor
・Determination of detailed specifications requires verification through cleaning experiments and consultation.
・Manual regulator specifications are also available for pressure control.
・Please feel free to ask with our sales representative.
・In the case of using chemicals and solutions, it must be to verify whether the liquid can be used or not in advance.
・The maximum operating pressure varies according to conditions. Please contact Asahi Sunac NC Division.
AF・MJ・MJH series are also possible to install HSPJ.
CONTACT
Please feel free to contact with our division for any questions or concerns you might have about Precision cleaning equipment, Precision spray coating equipment and Piezoelectric Device.