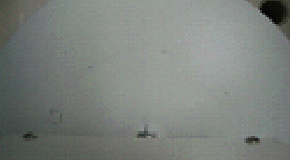 CMP
It cleans polishing pads of CMP (chemical mechanical polishing) that supports semiconductor devices that continue integration, contributing to pad life and reduction of micro-scratches.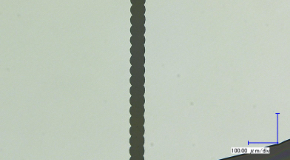 Removal of Processing Burr
Fine burrs are also occurred on glass products by processing.
If HPMJ is used, only unnecessary burrs can be removed while suppressing damage to the base material.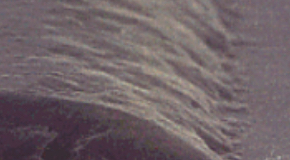 Rinse After Development
Color filters in LCD process are made by repeatedly forming, patterning, and peeling off the film. However, if foreign matter remains, the yield rate dose not increase.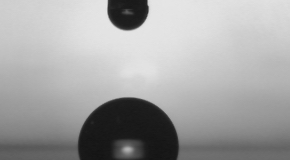 Anti-Fingerprint Film
This is an example of a fingerprint adhesion prevention film that is in increasing demand for touch panels. The film thickness is controlled in the range of a few nm to 100nm.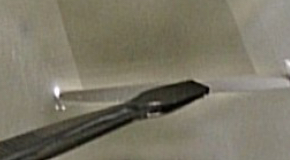 Carbon Nanotube
This is an example of a transparent conductive film using a carbon nanotube disperse solution. It features an even finish that is possible only because of the spray coating.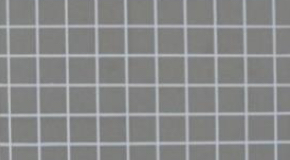 Maskless Coat
This is an example of a patterning coat with Electrostatically Extracted Nozzle and a proposal in order to much for the demand of maskless coating.
PIEZOELECTRIC DEVICE
Coming Soon
We are currently preparing experimental cases of piezoelectric devices.
Please wait for a while.
CONTACT
Please feel free to contact with our division for any questions or concerns you might have about Precision cleaning equipment, Precision spray coating equipment and Piezoelectric Device.