We established NC technology center that can carry out research and experiment for precision coating and precision cleaning. It has an experiment clean room, and can carry out experiments and develop process technologies under various setting conditions to match the customer's line environment.
Cleaning laboratory
The atomized cleaning liquid ejected from the micro jet nozzle collides with the workpiece at high speed, and the force of the repulsive energy generated there separates the fine particles adhering to the workpiece.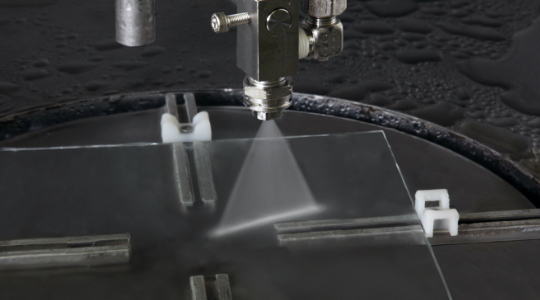 Experiment with a Spin-Type Washer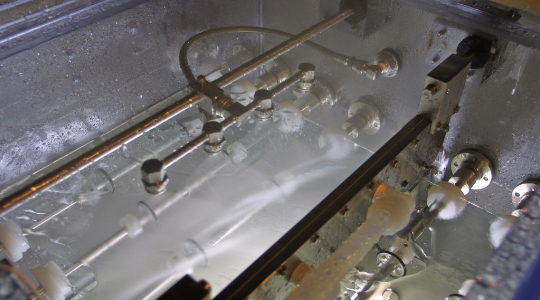 Experiment with in-line cleaner for flat panel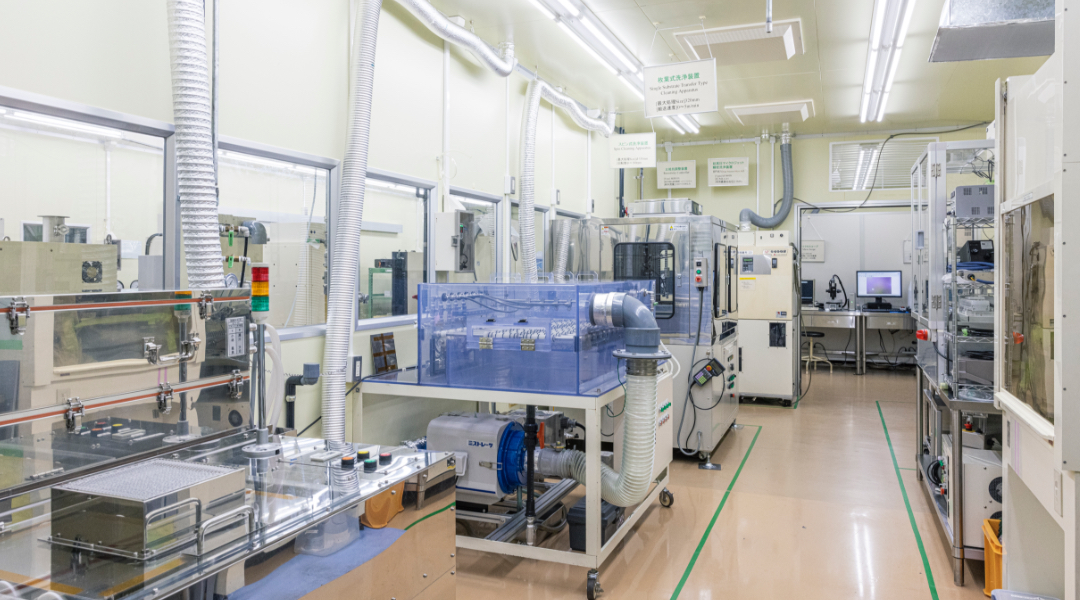 Clean experiment room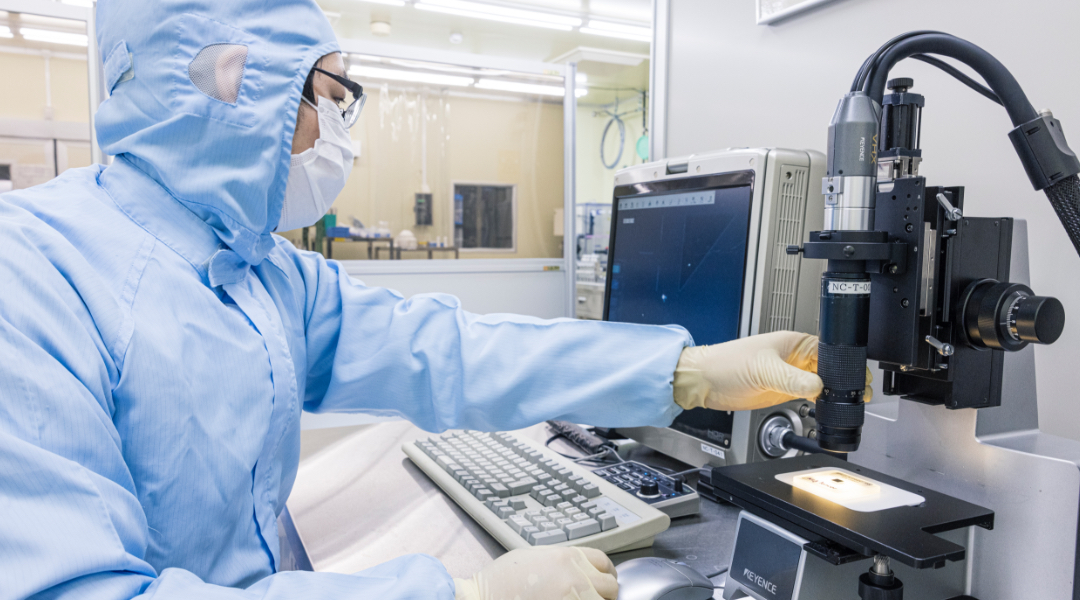 Microscope inspection
We will confirm the optimum cleaning conditions by experiment and propose them to you. The experimental staff will respond to test requests using actual workpieces.
Precision coating laboratory
We can carry out spray coating experiments using with rotary atomizing, low pressure atomizing and static electricity atomizing. We will propose a system to form the optimum coating film for customers with adjusting the atomizing condition, discharge amount, transport speed of workpiece, nozzle angle for film thickness accuracy and coating efficiency.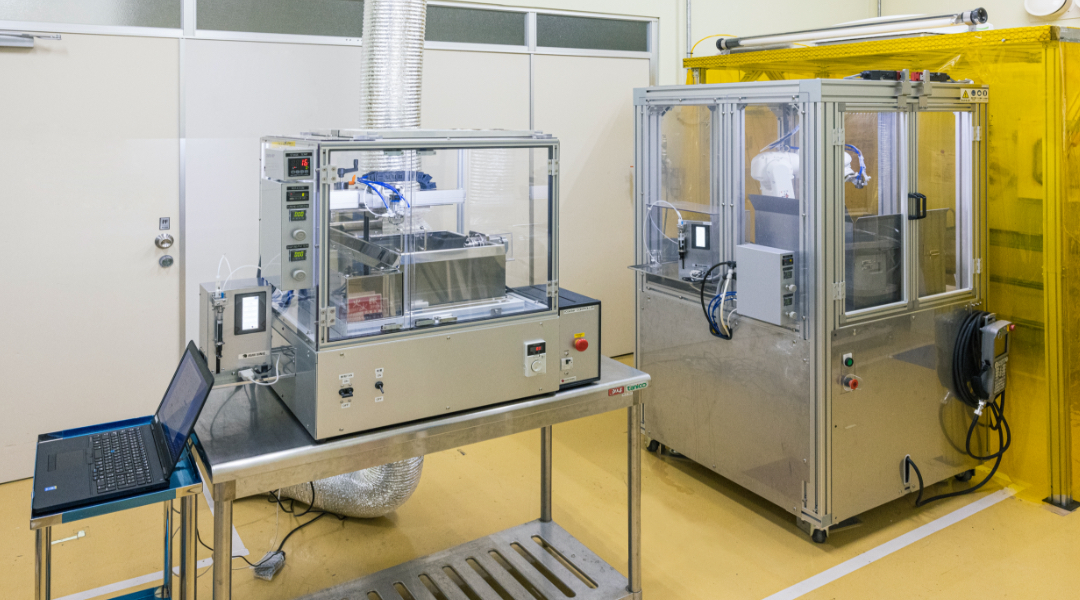 Precision Coating Laboratory Equipment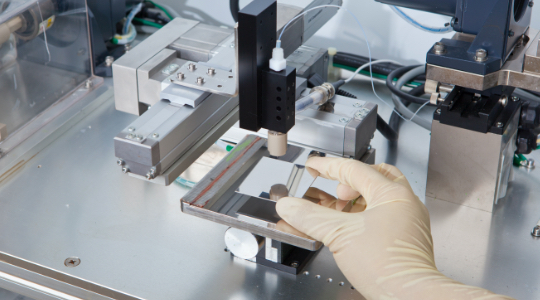 Thin film spray coater test by
CONTACT
Please feel free to contact with our division for any questions or concerns you might have about Precision cleaning equipment, Precision spray coating equipment and Piezoelectric Device.