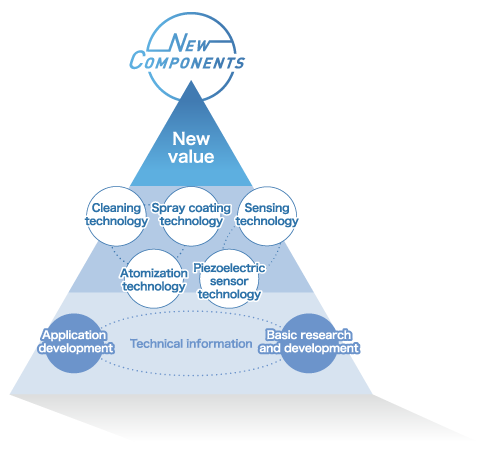 We will create new value with precision cleaning,
precision spray coating and sensing technology.
New Component Division will create new value and embody customer's requirement based on atomization technology for half century and sensing technology that matches the IoT era.
CONTACT
Please feel free to contact with our division for any questions or concerns you might have about Precision cleaning equipment, Precision spray coating equipment and Piezoelectric Device.