Air Electrostatic Hand Gun HB5000 Series HB5000S/M/W
Hand Gun
Air Electrostatic Hand Gun HB5000 Series
HB5000S/M/W
Road vehicle

Metal products

Machines

Woodworking products

Building materials

Electrical machinery

Reduce paint usage

Improve coating film quality

Reduce VOC emissions

Increase productivity
Provides a high rate of paint transfer and remarkable control for the best delivery record in the industry.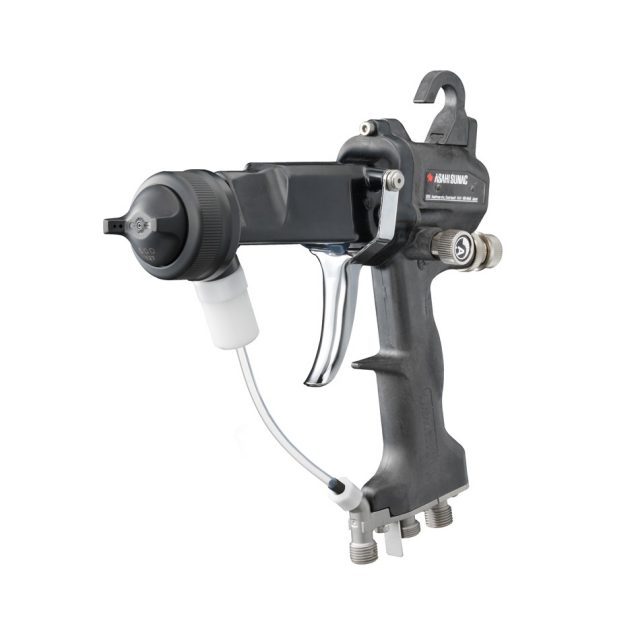 FEATURE
High-grade atomization
 By enlarging the air path as much as possible, less internal pressure is lost, making highly-atomized coating easy with
 low air pressure.
High paint film quality
 A newly-developed air cap and new type of nozzle designed for specific applications work together for uniform,
 high-quality paint film with superior atomization.
Remarkable handling
 The most light-weight design the world has to offer (540 g) features a gun grip with the center of gravity at the top for
 superior balance, reducing fatigue during long periods of use.
High level of safety
 An HV potential indicator is embedded in the gun's body, allowing you to easily keep track of electrostatic application
 even while coating.
Easy maintenance
 The main parts are specially assembled to reduce the total number of parts needed, and can easily be replaced using
 basic tools.
SPEC
Model

HB5000S
HB5000M
HB5000W
Max. fluid pressure
0.6MPa

Max. air pressure

0.6MPa

Highest applied voltage

DC-60kV

Dimensions (L x W x H)

212×60×230 mm

Mass

540g(

Included nozzle, air cap

)

Air cap

Select from 

HN400,HN600,HN800

(sold separately)

Fluid outlet diameter

IN G1/4

Air hatch

IN G1/4

Electrostatic Controller

BPS130, BPS1600

(sold separately)

Structure/features

For solvent

solid/clear paint

For solvent

metallic paint

For water-based paint

Insulated paint path system

Included accessories

Paint hose 5m

Paint hose 10m
Note) Air cap and electrostatic controller are sold separately.

Customers using the BPS115 can use it as is by purchasing a connection cable sold separately.
CASE STUDY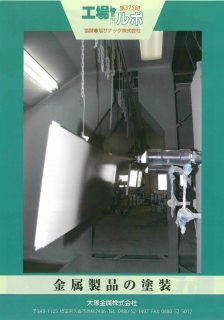 金属製品の塗装
Learn more
金属製建築部品の総合メーカー。平物塗装物の受注増加に合わせて、安定した品質確保と生産効率向上を目指して自動機を導入しました。自動ガンの均一なスプレーパターンにより塗りムラが減少し、高品質塗膜を実現。また、ムダ吹きの減少により、塗料使用料等のコスト削減にも貢献しました。
Return to overview
CONTACT
Please feel free to contact us for any inquiries or questions regarding the coating equipment and engineering.
CONTACT
Please feel free to contact us for any consultations or questions related to the services of Coating Equipment Division.